On 28 February, the Office of International Relations (SINTER) will hold a welcome session for international students who will be joining UFSC in the first semester of 2020. The event will take place at the Shared Building's (EFI) Auditorium, at 9 a.m., and will have the participation of the University's Vice-Rector, Prorectors, the Secretary for International Relations, other secretaries and external guests. In addition to welcoming the students, the session will include cultural activities and a coffee break.
About 155 international undergraduate and graduate students are coming to UFSC from 29 different countries. They enter the university through bilateral agreements, partnerships with other institutions and federal programs. Besides the exchange students, UFSC will also welcome degree-seeking students from the federal Exchange Program for Undergraduate Students (PEC-G) and full-time graduate students.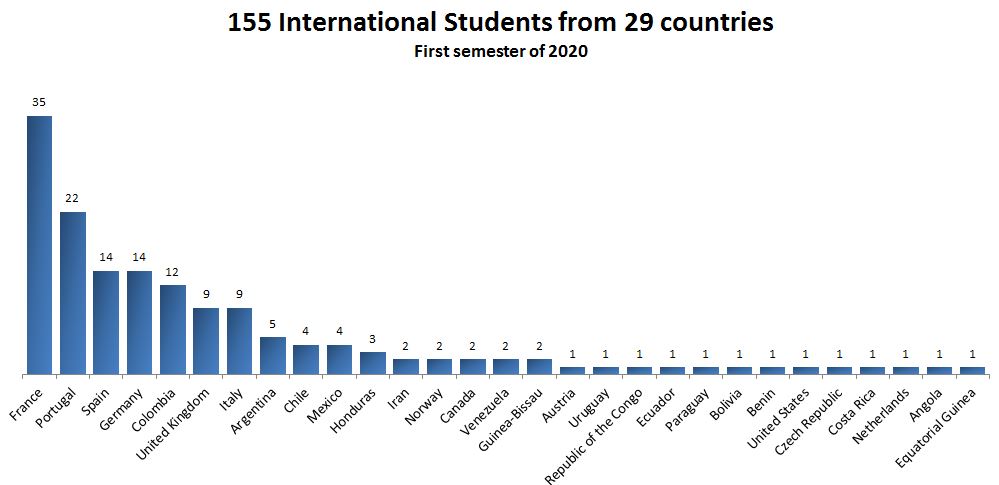 Source: SINTER, 2020.
More information about the exchange programs offered at UFSC can be found in our website.