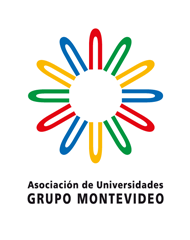 Applications are open, until 16 October, for the AUGM Escala de Gestores y Administradores program, in accordance with the Call for Applications no. 14/SINTER/2022.
Six places are being offered to technical and administrative staff members from the Universidade Federal de Santa Catarina (UFSC). One of those is reserved for SINTER's staff, and the other five are available for staff from other units at UFSC.
To be eligible, applicants must work in the institution for at least three years. They must send all the documentation required in PDF format to augm.sinter@contato.ufsc.br. UFSC will provide the selected staff with round-trip air tickets in economy class, and the host university is responsible for organizing and providing accommodation and food, following its own criteria, as described in the AUGM Call for Applications 2023.
Access the Call for Applications no. 14/SINTER/2022 here.
Schedule:
| | |
| --- | --- |
| EVENT | DEADLINE |
| Call for Applications | 16 September 2022 |
| Application period | From 16 September to 16 October 2022 |
| Publication of preliminary results | 24 October 2022 |
| Appeal against the preliminary results | Until 25 October 2022 |
| UFSC pre-selection results | Until 27 October 2022 |
| Final results (by the host institutions and on the AUGM website) | December 2022 |
| Mobility period (for selected staff) | Between February and December 2023 |