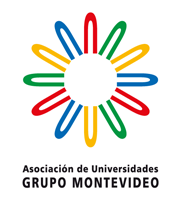 The Universidade Federal de Santa Catarina (UFSC) is a member of the Asociación de Universidades Grupo Montevideo [Montevideo Group Association of Universities]  (AUGM) and participates in several thematic committees of AUGM, including the Committee for Science, Technology and Innovation, which it helps coordinate. The new Entrepreneurship Portal, led by the UFSC team, is an outcome of the Committee's work.
The initial purpose of the portal is to identify initiatives that promote entrepreneurship in each member university. Entrepreneurial experiences carried out by students, faculty and staff will be identified and disseminated.
The information on the portal is intended to give visibility to these experiences, in addition to facilitating exchanges and partnerships between its members and the academic community.
In order to make this initiative possible, the portal is open for the university community to describe experiences in the following thematic areas:
Entrepreneurship education;
Entrepreneurial career and entrepreneurial universities;
Social Entrepreneurship;
Relationship with external organizations;
Development practices for the creation of spin-offs and start-ups.
Get to know and participate in this initiative at UFSC! The procedure is simple and self-explanatory – you only have to follow the instructions on the portal.
Any questions or contributions for improvement of the platform can be addressed to Dante Luiz Juliatto (dante.juliatto@ufsc.br), the UFSC staff member who coordinates the project.
We count on your interest and support!