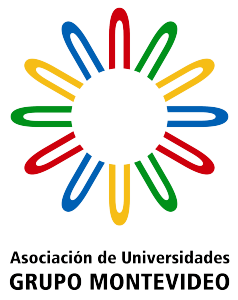 The IV Congress for University Outreach of the Asociación de Universidades Grupo Montevideo (AUGM) will take place on 4, 5 and 6 November,  in Chile. With the theme "Universidades comprometidas com o futuro da América Latina" [Universities committed to the future of Latin America], the Congress is accepting paper submissions until 15 June 2019. The event is organized by four member universities of AUGM (Universidad de Playa Ancha, Universidad de Valparaíso, Universidad de Santiago de Chile and Universidad de Chile) and  aims to promote a space for understanding the current state of the region and the role of universities in face of the local challenges.
Calls for paper submissions are targeted at the academic community of Latin American universities, including faculty members, researchers and students who coordinate and participate in outreach projects. Management teams associated to outreach and civil society organizations, social movements, public entities or institutions connected to outreach projects or programs are also invited.
Types of participation include lectures, open courses, simultaneous meetings and cultural events. There will also be speeches by international guests, exhibition stands and book presentations.
Papers must be prepared in the form of an abstract, with a maximum of 500 words, and submitted through an online form. They must be linked to one of the five themes of the Congress:
Institucionalización de la Extensión Universitaria [Institutionalization of University Outreach]
Producción artística y cultural [Cultural and artistic production]
Desarrollo sustentable, Estado y sociedade [Sustainable development, State and society]
Formación de ciudadania, derechos humanos e inclusión [Citizenship formation, human rights and inclusion]
Comunicación y redes [Communication and networks]
If approved, the author must write a full paper with at least 5,000 and a maximum of 8,000 words, including notes and references. The submission deadline for full papers is 29 September.
See the event's flyer here.
For more information, click here.