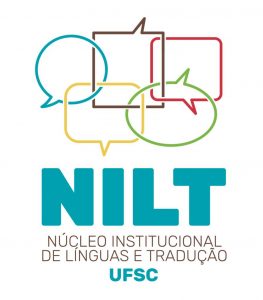 The Institutional Center for Languages and Translation (NILT/SINTER) promotes the course "Francophonie et mobilité étudiante" [Francophony and student mobility]. The aim of the course is for participants to broaden their knowledge of the French language and become familiar with the francophone university education system. The course is open to the entire university community – students, faculty and staff – and registrations run from 22 May to 1 June 2022.
The course totals eight hours and two groups – with 15 seats each – will be offered. A B1-level proficiency in French is required and the classes will be held in person, with support from the Moodle platform for complementary activities. Choose one of the links below to register and, should you have any questions, please contact Prof. Clarissa Oliveira (clarissa.oliveira@ufsc.br).
Group 1: morning period. Classes on 6, 8, 13 and 15 June, from 10 am to 11:30 am.
Group 2: afternoon period. Classes on 7, 9, 14 and 16 June, from 2 pm to 3:30 pm.
Tags:
NILT