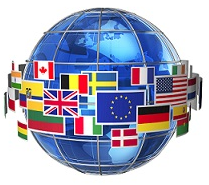 The Office of International Relations (SINTER) would like to remind students that the Outgoing Program will not be open for applications in the months of December and January. For this reason, students who need UFSC to send their applications to the chosen host institution between 21 December 2019 and 31 January 2020 must apply on the UFSC online application system until 30 November 2019, imperatively.
The Outgoing Program will not manage applications of students who are not registered in the UFSC online application system.
The Call for Applications 2020 will be announced in February.