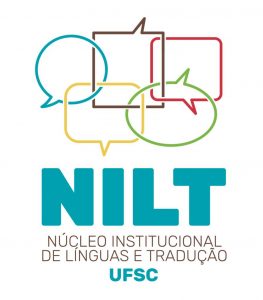 The Institutional Center for Languages and Translation (NILT), linked to SINTER, will give courses aimed at better preparing for UFSC's Internationalization process:
Cultural texts in German: a translation practice (16h);
2. Spanish Proficiency Exams: familiarization (16h);
3. Written production in English – abstracts (16h);
4. Reading and comprehension of Calls for Scholarships to study in Italy – Italian for specific purposes (16h);
5.Portuguese for foreigners: Unveiling the Reading process: first steps (16h);
6. Portuguese for foreigners: First steps in academic writing: the paragraph (16h);
7. Portuguese for foreigners: Aspects of academic writing in Brazilian Portuguese: review, scientific article and abstract (16h).
All courses will be free of charge.
More information about the courses and the link for registration will be available soon on SINTER website.