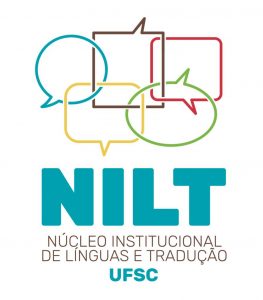 The Institutional Center for Languages and Translation (NILT) was created to promote and foster the internationalization process of UFSC through the development of language policies and language courses with an international focus.
Currently, the Center offers language courses aimed at students and at faculty and staff training. NILT's objectives also include the development of translation activities and the administration of proficiency exams, which are still under implementation.
The activities are taught in English, Portuguese as a Foreign Language (PFL), French, German, Italian and Spanish.
Click on the buttons for more information: